Ninety days ago I started an experiment to see if I could improve my LinkedIn profile with almost no effort… and no budget.

The no budget part was kind of forced on me but that's what prompted the idea for the experiment.
Getting Started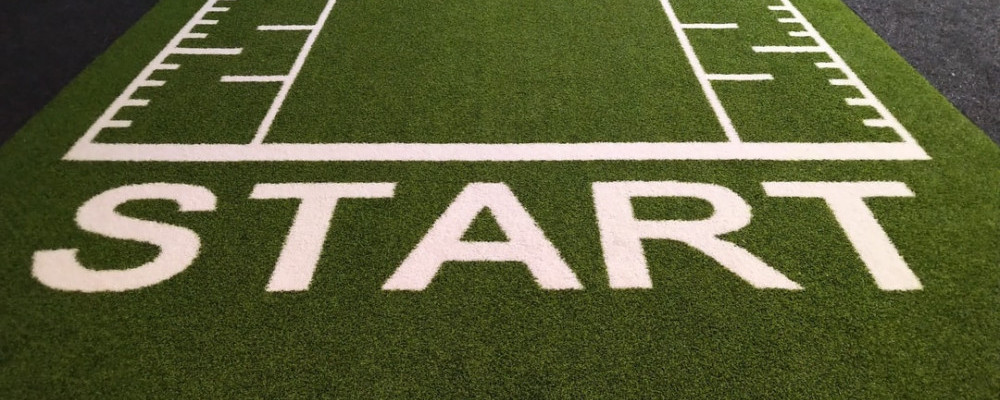 The account that I used was one that I set up 11 years ago at the urging of a good friend of mine, John Panda. He was my very first connection on Linkedin and he wanted me to try it to move up from the job that I had.
Unfortunately, before he could begin advising me about just how to utilize the platform for job searching or other opportunities, he got sick and passed on.
He was a great guy and I miss talking to him!
Over the next 11 years it lay stagnant, connecting to just one more member in all that time.
So, when I started to fill out my profile Ninety days ago, I started with the two connections and zero followers. I hadn't posted any content or created any polls. I hadn't reached out to any friends or family.
Just a near clean slate and a plan for an experiment.
The Almost No Effort Action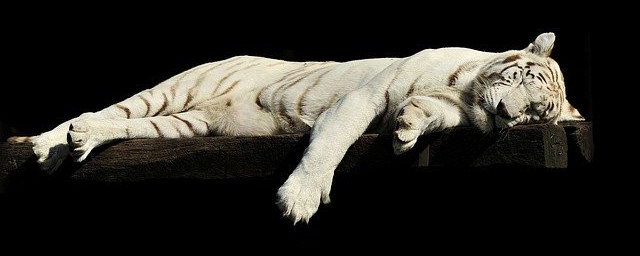 My plan of action was to just check in a few times a day and to comment on posts and occasionally share someone's content.
I did this every day and very soon after I noticed that people were checking my profile. Sometimes 3 or 4 a day and sometimes zero.
It didn't matter to me because I wasn't exactly putting any energy into drawing attention to me or my profile to be exact.
But that's exactly what started to happen. All of a sudden I was receiving requests for a connection. And not people checking me out to promote something, but because they agreed with an answer that I gave or a reaction that they liked. Soon my profile began getting noticed.
Soon I had people following me and reacting to the posts that I shared.
To be honest it felt kind of good!
My Results After Ninety Days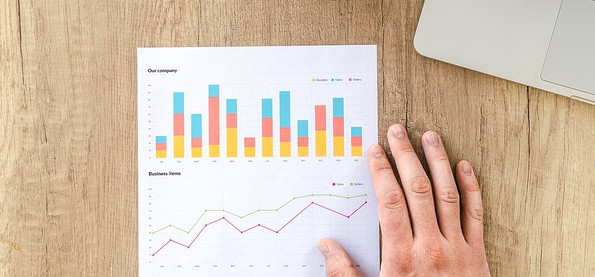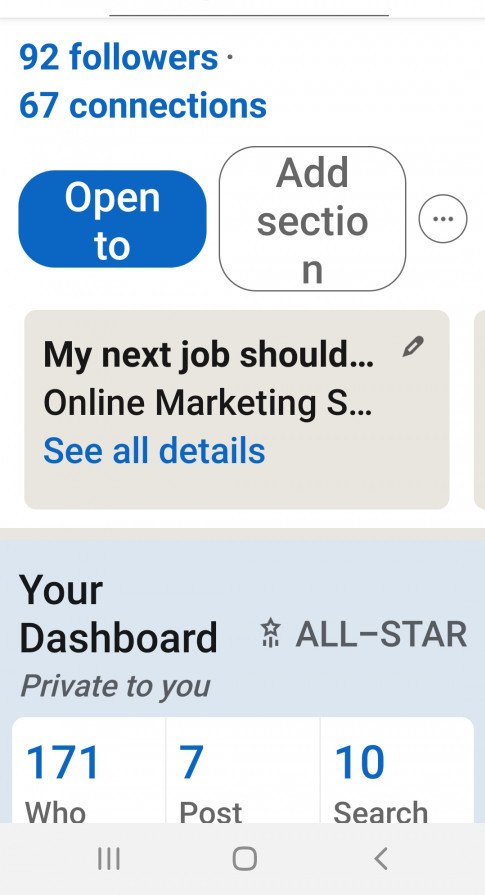 Now I would like to share with you the results after 90 days.
As you can see I was able to improve my LinkedIn connections from 2 to 67. And 92 people following me.
the 171 is how many times in Ninety days that my profile was viewed and the 10 is how many people searched my profile this week and finally the 7 shows how many times my shared post was viewed today.
Granted, these numbers are in no way astronomical. But considering the fact I haven't actively promoted myself other than to just be myself.
So the bottom line is that, yes, you can improve a LinkedIn profile with little effort and no budget.
I would also like to point out that this is the personal profile and not a business profile. With a business profile things go a lot faster and your profile grows much faster.
Game Plan For Phase Two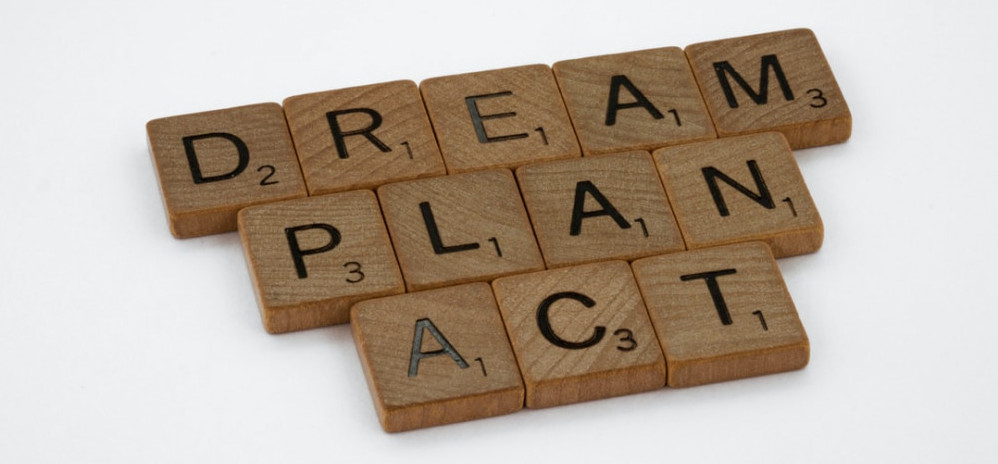 Step one will be to upgrade to a business profile. Once i build out my business profile, updating my business information.
My goal here will be to spruce up and make it look inviting. As an affiliate marketer, I want to include a brief description of what I want to get out of being "visible" on LinkedIn.
This is much easier than it sounds as there are visibility coaches everywhere. As a matter of fact, on my second day of exploring the platform I had one of LinkedIn's most prolific visibility coaches reach out and offer me tips to get noticed and promote my blog.
But as my experiment was to use as little effort as possible, I had to keep putting her off with excuses, hoping to keep with the standards of my study. She was very understanding and even gave me a signed copy of her book "Start Being Visible"!
I intend to use her techniques in phase two of the experiment.
One of her first suggestions to me was to start posting unique and relevant content. Which includes some graphics that can be created on Canva.
Canva is amazing! I can create all kinds of designs that can be posted on LinkedIn as well as all of my other social media accounts.
Next will be to actively answer questions and polls as well as liking other peoples comments. By this method,done with much less vigor, I was already able to see results. I expect these numbers to jump exponentially.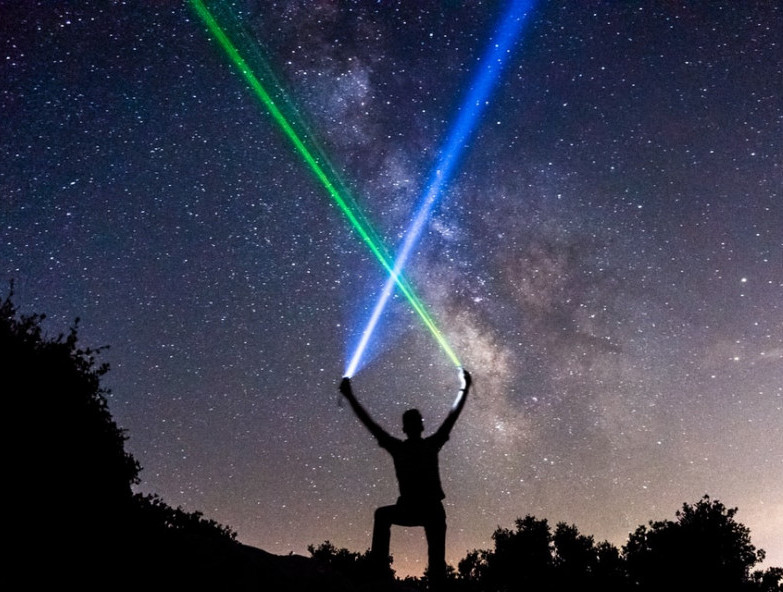 There was a second "visibility coach" who reached out and her objective is to connect people with their perfect job. She happens to be very good at what she does.
It is my understanding that, just these two visibility coaches, have connections numbered in the tens of thousands.
Both gave me permission to connect with any of their connections and they also encourage their connections to be open to new ones. Along with the other 65 connections that I already have, I expect to improve my profile by leaps and bounds.
After growing my followers and connections, I would like to then set up a post scheduler and create multiple posts and polls aimed at engagement and have them regularly posted.
Here is where all of the work begins. By linking to my other social media networks I can then promote directly from my profile.
There are another two more expensive memberships, with bigger opportunities for scaling a business but I will be saving that for when I am more ready.
What We Learned This Past 90 Days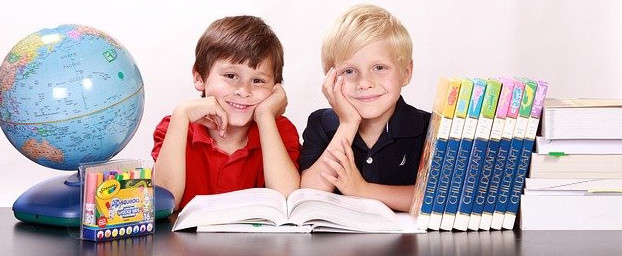 Going in to this study with no expectations led to being surprised by the outcome. It was extremely difficult to refrain from taking any of the next steps, which would have ruined the integrity of the experiment.
I raised many an eyebrow with my avoidance and refusal to act on the advice of the many wonderful people that I have met on LinkedIn.
I have now informed some of them of what was going on and was met with both laughs as well as Kudos. Followed by much, much more advice.
My next steps will include, sending to 25 potential connections a day, a short message with an invite to join networks.
My final goal will be to drive traffic to my blog.
I hope that you found some useful information that can help you to improve your LinkedIn profile.
Thank you for visiting and please feel free to leave a question or comment below so we can have a dialog!
Stephen